BION has successfully carried out the elimination of toxic and corrosive gases, we are referring to H2S and Ammonia, from the hazardous waste blending and neutralization project that the company Hidronor, Gestión y Tratamiento de Residuos, carries out in the town of Noviciado near the Arturo Merino Benitez International Airport in Santiago de Chile. Its work process generates an important emission of gases from storage tanks and in blending and neutralization processes, acid and basic.
Hidronor, specialized in the neutralization and final disposal of hazardous waste that by law cannot be disposed in sanitary landfills (place where only organic waste must arrive), entrusted BION with the job of eliminating the hazardous waste neutralization process, which until then generated approximately 200 ppm of hydrogen sulfide gas and 50 ppm of ammonia. For this purpose, BION, after receiving information about the emissions and the quality of its facilities, used a deep bed with 3 different chemical media, BION Oxyl, BION Ac Active Max and BION ACPA, specific for the elimination of the aforementioned gases and with which the generation of gases, caused by the process, are totally controlled for up to 6 months of continuous operation.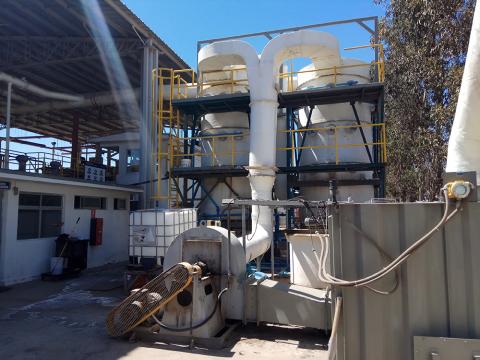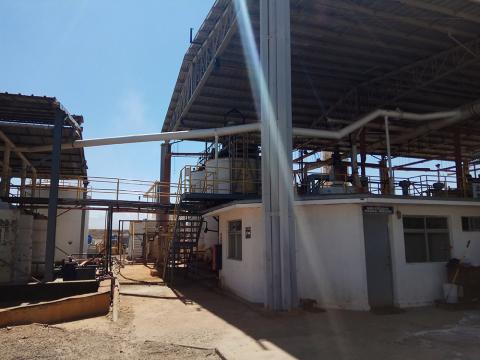 Regulations in the chemical or process industries
Santiago de Chile was declared a couple of years ago as a contamination saturated zone, so filtering products must be of high quality. Hidronor and other chemical or process industries are controlled with strict environmental standards that must be met, or they could be shut down. That is why after being installed our chemical media Hidronor becomes one of those companies that satisfactorily comply with these regulations.
Technical specifications and results of the emissions neutralization project at the Hazardous Waste Neutralization Plant.
| | |
| --- | --- |
| Solution Delivered | BION Oxyl | Acid Gases |
| | BION Ac Active Max | Voc's |
| | BION ACPA - Basic Ammonia Gases |
| Container Unit | Basic Acid Scrubber and Dry Scrubber for 1800 Kilos built by Subsole Servicios Ltda. In 2015, to remove up to 3500ppm H2S. |
| Issuance result | Between 0 and 2 ppm for 6 months. |